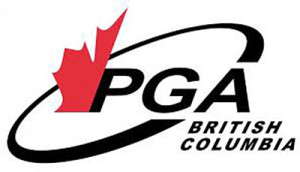 By Donald Miyazaki, Executive Director, PGA of British Columbia
Throughout British Columbia, 2015 proved to be one of the driest, busiest, and most successful golf seasons in recent years.
The buzz around golf remained high throughout the year, in part to notable events in the area such as the CP Women's Open at The Vancouver Golf Club and the proximity of the US Open at Chambers Bay. As well, record-shattering dry weather kept interest levels high which added to a lively season for PGA of BC Golf Professional.
These 650 highly skilled men and women who make up Club Professionals at over 200 facilities throughout the province are once again preparing for an exciting season ahead. Many golf facilities are already opened or are planning to open ahead of schedule and courses have been reporting some of the best spring conditions in recent years.
Individual responsibilities of PGA of BC Golf Professional may differ in a variety of different forms. Instructors, Managers, Retailers, Players, and junior golf promoters are just some attributes, but all share the same common goal of advancing the game in our province.
The 2016 campaign kicked off with an announcement of the PGA of BC Top 100, which highlighted some of the Province's most dedicated Golf Professionals who have continued to further their involvement and education through a wide range of professional development platforms.
As a cornerstone of the Association's grows the game portfolio, the PGA of BC is once again proud to continue the successful and popular Canucks Junior Golf Week thanks to a continued partnership with the Vancouver Canucks. This year's program will take place July 4-11 where an anticipated 40 facilities throughout BC that will host elementary camps for new and beginner golfers. Throughout the first two years of the program, over 1,100 kids have taken advantage of the program and we are excited to see this number continue to rise.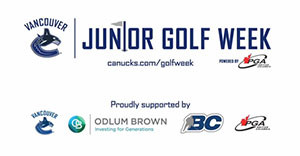 If you are interested in seeing some of the world's best golfers, June will boost some great calibre professional golf events hosted throughout BC and the Pacific Northwest. The Mackenzie Tour (PGA TOUR Canada) has recently announced a new event, the GolfBC Championship hosted at Gallagher's Canyon G&CC, June 6-12. During that same week, the LPGA Tour will see its first Major in Pacific Northwest, the KPMG Women's PGA Championship at Sahalee Country Club just East of Seattle. And finally, The PGA of Canada will host our National Championship, the PGA Championship of Canada featuring 64 of the Top Golf Professionals in the country competing in a unique Match Play setting at the prestigious Victoria Golf Club from June 12-16.
While providing strong leadership in the community through charity events and volunteerism, dedicated PGA Golf Professional will once again come together and join forces with the ALS Society of BC in the annual Golfathon for ALS. Throughout the twelve years of partnership, Golf Professionals and their supporters have lent their muscles to whose living with ALS, raising over $1.2 Million in the process to benefit patience services at the ALS Society of BC.
Regardless of the reasons to see a golf professional, they are highly regarded as experts in all aspects of the game. For this, PGA of BC members are often referred to as the most trusted source in golf. We hope you find time to introduce yourself to one of our members at some point throughout the upcoming golf season. To find a PGA of BC Golf Professional nearest you, please visit the Find a Pro feature located on our website, www.pgabc.org.